Foundation Staff Directory

Rev. Perkin F. Simpson, MBA, CAP®
Executive Director
American Baptist Foundation
Contact Me
Rev. Perkin F. Simpson began his ministry with American Baptist Foundation in February of 2008 and oversees all of the Foundation's planned giving operations, investments and development. He is a graduate of the University of Connecticut, where he majored in Communication Sciences. He received a Masters in Business Administration (MBA) from Rensselaer Polytechnic Institute (RPI) in 2003 and has earned the Chartered Advisor in Philanthropy, CAP® designation from the American College, Bryn Mawr, Pa. Perkin has over 15 years of investment experience working with firms such as UBS, Prudential Financial and The Hartford Insurance Company. Perkin has held numerous financial and insurance related designations, including a Series 7, 66 (65&63), Property and Casualty, and Life & Health producers licenses. He has received numerous awards throughout his professional career. Effective October 15, 2011, Perkin was appointed Executive Director of the Foundation. Please feel free to contact Perkin at (610) 768-2281.

Mrs.Linda Cassel, CSA, CAP®
Director of Development
American Baptist Foundation
Contact Me
Linda has been working with the Foundation since January of 2008 and manages the training and development of our regions, partners and donors. She attended Alderson Broaddus College and has over 20 years experience in financial planning and investments. Linda holds licenses in both securities 6 and 63 and Pa. health, life and annuities. A lifelong American Baptist she enjoys combining her knowledge of finance and charitable estate planning to furthur the work of ministry and mission. Linda is a member of the Estate Planning Council of Northeastern Pa.,the National Society of Certified Senior Advisors and the Partnership for Philanthropic Planning of Philadelphia.She earned the Chartered Advisor in Philanthropy, CAP® designation from the American College, Bryn Mawr, Pa.
Please feel free to contact Linda at: (570) 871-4980.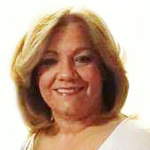 Magda Amargos
American Baptist Foundation
Contact Me
Magda has been a member of the Spanish-American Baptist Church in Union City, NJ for 29 years. She graduated with a Finance Degree from the New Jersey City University. Magda was a member of the Board of the American Baptist Churches, USA and represented them in the Finance Committee of National Ministries and Rainbow Acres. She worked as a Retirement Benefits Consultant for the Ministers and Missionaries Benefit Board. She has an extensive history of work with ABC churches and regions helping them develop solid financial plans to secure the future of the ministry.

Rick Barlow
Development Consultant
American Baptist Foundation
Contact Me
Rev. Rick Barlow is ordained clergy of American Baptist Churches USA (ABCUSA). While serving as a Servant Leader at Seattle's historic Mount Zion Baptist Church, in 2001, the American Baptist Foundation commissioned him as a planned giving representative where he served over four hundred fifty congregations throughout the Northwest and California. Over the next ten years he produced over twenty million dollars in planned gifts. In 2010 he founded the Barnabas Exchange Planned Giving and Resource Development firm, where he continued to work with the Evergreen Association of American Baptists as well as other non-profits and individual philanthropists. In 2013 Rev. Barlow rejoined the American Baptist Foundation staff as a Development Consultant. He coined the phrase "Serving to connect people who care, to ministries that matter" and says it's the ABC family and the ABF mission that fuel his passion as together the church family performs its EKG ("Expanding the Kingdom of God"). Prior to his post with The American Baptist Foundation, Rev. Barlow was in the financial services industry as a licensed multi-line independent insurance agent, and managed over seven hundred fifty clients. He continues at Mount Zion as a Servant Leader, while filling pulpit-supply requests throughout the Evergreen Region. He is married to the love of his life, Lydia Flora Barlow, and is the proud father of three daughters and a son. When asked the question, "What is your business?", he often says, "I'm in the friend-making business, because friends help friends."

Ashley Blakeney
Administrative Assistant to the Executive Director
American Baptist Foundation
Contact Me

Muriel Contreras
Graphic Design/Social Media Specialist
American Baptist Foundation
Contact Me
Originally from New York City, where she studied photography, film, and communication design at The High School of Art & Design. Muriel went on to graduate from Rochester Institute of Technology in 2012 with a BFA in Graphic Design along with a minor in Women & Gender Studies. After graduation Muriel worked as an intern and freelancer for Dream It Ventures and the United Nations. Muriel started with the American Baptist Foundation in late July 2013 as a part-time intern then quickly joined us as a full-time member of the staff in early October 2013.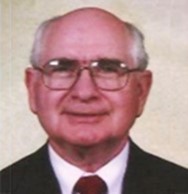 Joseph D. Huse
Development Consultant
American Baptist Foundation
Contact Me
Rev. Dr. Joseph D. Huse is a Hoosier who grew up on a farm in north central Indiana where he now resides. He is a graduate of University of Indianapolis, Andover Newton Theological School, Christian Theological Seminary and Bakke Graduate University. Joseph's work experience includes employment with Purdue University as a 4H/Youth Agent and the Indiana Youth Institute as Director of Resource Management. His ministry experience includes churches in Manchester Center, Vt., Lebanon and Columbus, IN; Quincy, IL and Minot, ND.
Since his retirement, Joseph served on the interim Executive Minister team for the American Baptist Churches of Greater Indianapolis and as a representative of the American Baptist Foundation. Prior to his becoming the Chaplain at Hoosier Village, he has completed interim pastorates at Grace Baptist Church in Kansas City, MO and Miami Baptist Church in Logansport, IN. Joseph and his wife, Dinah, have two sons and two grand-children.
Joseph's hobbies include gourmet and Dutch-oven cooking and travel. Huse currently serves as chaplain at Hoosier Village, the Director of Advancement for the Purdue Baptist Student Foundation, Development Consultant for the American Baptist Foundation and as a Special Assistant for Stewardship Education to Dr. Ben Chan, Area Director of American Baptist International Ministries for China and India. Joseph also serves as the convener for the Missionary Partnership Team for Katie and Taku Longkumer, development workers for International Ministries in North East India.

Marianne Lozinack
American Baptist Foundation
Contact Me
Marianne joined American Baptist Foundation in August 2017 as a Staff Accountant. She is a graduate of Ursinus College, where she majored in Business Administration and Accounting. In 2012 she earned the Certified Public Accountant (CPA) designation from the Pennsylvania State Board of Accountancy and has over 25 years of accounting and business management experience. Marianne was most recently Assistant Controller at the John Templeton Foundation, after a long career at Vanguard. Please feel free to contact Marianne at (610) 768-2105.

Kristine Lutton
Development Advisor
American Baptist Foundation
Contact Me
With a background in campaign management, Kris brings a broad-cross section of development experiences spanning 25 years to the ABF team. She has worked with national, local and regional organization as a consultant helping them with strategic planning, leadership recruiting and campaign implementation. Her work with ABWM had a lasting impact. Kris attends Royersford Baptist Church, sings on worship team and also sings in the Wayne Oratorio Society, which performs sacred classical music.

Nicole Mustacchio
Operations Specialist
American Baptist Foundation
Contact Me

Lon Krise
Operations Specialist
American Baptist Foundation
Contact Me
Mahlon "Lon" Krise joined the ABF in January 2017 as a contract employee and became a full-time Operations Specialist in November 2017. He is originally from Western Pennsylvania where he received his B.S in Accounting from Indiana University of PA. He then lived for several years in the Washington DC area where he obtained his M.S in Computer Systems Mgmt. from University of Maryland. He has over 20 years accounting experience including working for the DC Government and several Non-Profits.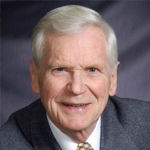 Rev. James G. Layton
Communications Consultant
American Baptist Foundation
Contact Me
Rev. James G. Layton is a graduate of Gordon-Conwell Theological Seminary, South Hamilton, Massachusetts. He was the pastor of the First Baptist Church of Wolcott , New York, during the decade of the 1970s.
In the early '80s, Jim was a writer/producer in Washington, D.C. for The Genesis Project, which dramatized the Bible on film. He also became a media consultant to groups like Prison Fellowship.
From 1985 to 1993, he interpreted mission outreach and provided stewardship education for approximately 400 congregations of the American Baptist Churches of Pennsylvania and Delaware and the Philadelphia Baptist Association.
From the mid-1990s to the present, Jim has been a communications consultant to non-profit organizations in the Greater Philadelphia area, like the Foundation and American Baptist International Ministries.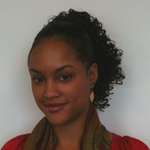 Lisa K. Soares, MS(Dist.), CIR
Communications Consultant
American Baptist Foundation
Contact Me