Virginia and Gordon Palmer Jr. Trust
of the American Baptist Foundation Trust Grant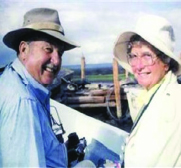 History
The Virginia and Gordon Palmer, Jr. Trust was created in 1999 as a permanent endowment to the American Baptist Foundation (ABF). The Trust is to be administered by ABF in accordance with established guidelines and principles.
2017 MRC Grant Cycle
The Virginia and Gordon Palmer Trust of the American Baptist Foundation (VGPTABF) is pleased to partner with the Multi-Region Corp for the 2017 grant cycle. Through this grant cycle the Multi-Region Corporation and the American Baptist Foundation desire to promote projects that:
propose a relevant application of the Christian faith in ways that equip people of faith to be the hands and feet of Christ in their society
are informed by any of the seven ABC mission priorities
that demonstrate an effort by the applying organization to overcome divisions or barriers and build bridges with others
are developed in conversation with the related ABC regional entity and will advance the mission of that ABC region
This cycle's theme is: Turning Tables and Building Bridges: Being Good News for All God's People.
For more information and to apply, click HERE.